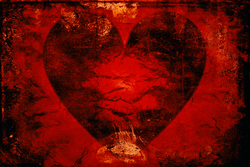 I had the great honor of keynoting the Story Circle Network Conference in Austin earlier this month, which gave me a unique opportunity to speak about book publishing in front of a women-only audience. It's not that I've shied away in the past from speaking the truth about the gender bias that runs deep through the publishing industry, but there's a different kind of energy and reception, of course, when you're speaking to women who've lived it.
Here are some of the points I covered, some factual, some anecdotal.
1. You can look to this year's VIDA count for evidence of gender bias in publishing. The annual count tallies the numbers of bylines and reviews by women compared to men, and this year they've added race, ethnicity, sexual identity, and ability. The results speak for themselves, though it's worth noting (and celebrating) that VIDA's advocacy is showing measured improvement in these numbers from year to year.
2. Women are less likely than their male counterparts to win major awards. Also noteworthy is that 12 of the past 15 Man Booker prize-winning novels have had male protagonists; the Pulitzer prize-winning novels over this same period have had zero female protagonists. I personally know three female novelists who've been asked by agents if they'd be open to changing their woman protagonist to a man to make the book more saleable.
3. Women are five times less likely than men to resubmit their work after having been rejected.
4. When I interviewed Mary Karr in September last year, I asked her why she dedicated a whole chapter of her recent book, The Art of Memoir, to Kathryn Harrison's memoir, The Kiss. She said it upset her deeply to watch how Harrison got eviscerated for writing that memoir (about an incestuous relationship with her father) and how even a feminist colleague of Karr's said, "It's fine that she wrote it, but did she really have to publish it?" Karr thought publishing the book was an act of courage, and noted, by contrast, Karl Knausgard's The Struggle, sharing with the audience: "The whole time I'm reading it all I can think is if a woman had written about the minutia of child-rearing in this level of detail, she would have been excoriated."
4. Elizabeth Gilbert and I had a discussion earlier this year in which she speculated that her novel, The Signature of All Things, was less well received than it might otherwise have been if she hadn't written Eat, Pray, Love—that somehow her best-selling memoir (that's sold 10 million copies, by the way) puts her in a category buy xanax with no prescription that deems her less worthy of serious literary accolades. You can see evidence of the kind of disdain she's talking about in the NYT review for The Signature of All Things, in which reviewer Janet Maslin wrote, referring to Gilbert's protagonist, "She would never have read the 19th-century equivalent of Ms. Gilbert's Eat, Pray, Love."
5. On a personal level, I hear from women every day who question in one form or another whether what they're writing is worthwhile, whether there's any value to their words or their work, which to me translates into questioning the very worthiness of their experience. Women's voices have been silenced for centuries, so this knee-jerk reaction women have is more than just conditioned behavior. It's in our cells. This means we have to work harder to overcome the critical voices in our heads, to push through the negative messaging and self-doubt (what if it's not good enough?) to share, to publish, and to own what's our birthright—our stories.
In the keynote, I offered the following five C's to help women take a first step, to motivate themselves and each other to go forward with self-assurance and conviction:
Community: Women support one another deeply in community, and having a community of writers can be a game-changer for women when we help one another to reach our goals and share our collective knowledge and resources.
Commitment: We must stay the course, and commit to ourselves that our stories are worthwhile. We must be committed to the idea of seeing our work through, and to the belief that what we are doing matters.
Championing: Championing one another—in the form of reading, sharing, and reviewing each other's work—is how we promote each other and help women's voices rise to the top. We are a sisterhood, and we need one another to succeed.
Claiming: In our interview, Mary Karr said, in her beautiful, blunt way, "No one is going to give it to you." In other words, you have to take it. Don't wait around for someone to tell you that you're worth it. Find that validation from within.
Courage: There is nothing scarier or more exposing than putting your work out into the world—sharing it with others, publishing it for the masses. Take heart in knowing that most of us (indeed, women mostly) feel some anxiety, shame, or fear when it comes to putting our work into the world. It takes courage, a word whose original definition was to "tell the story of who you are with your whole heart." Take a deep breath and allow this.